Viettel Cameroun, (Nexttel) Afose works densifies 3G network in war torn zones
Africa offshore Services and Engineering works, has completed with excellence, the project to densify the network of Viettel Cameroon. The project was carried out in the war-ravaged areas of Fako Division, South West Region of Cameroon were business activities have been hampered as a result of sporadic confrontation between separatist fighers and republican forces. The project involved:
®

The designed, fabrication and mounting of antenna support brackets and cross arms for 11 BTS sites
®

The installation and commissioning of 33 sectors of 3G equipment
®

Installation and commissioning 33 sectors for 2G equipment
®

Point to point transmission of 5 MW links.
The project planned for 21 days and was completed in 19 days. "I have followed the engineers and technicians of Afose Works Plc during the designed, Fabrication and mounting of Antenna Support arms and Bracket. I equally monitored the work of their telecom technicians and supervisors during this project. I must say that their engineers are keen to details and well knowledgeable in the fields of design and fabrication. Their telecom technicians equally did a wonderful job during the installation, commissioning and MWlink transmission. It is a great team with Afose Works Plc" said Atemayor Valery, Viettel Cameroon South West Regional Technical Chief.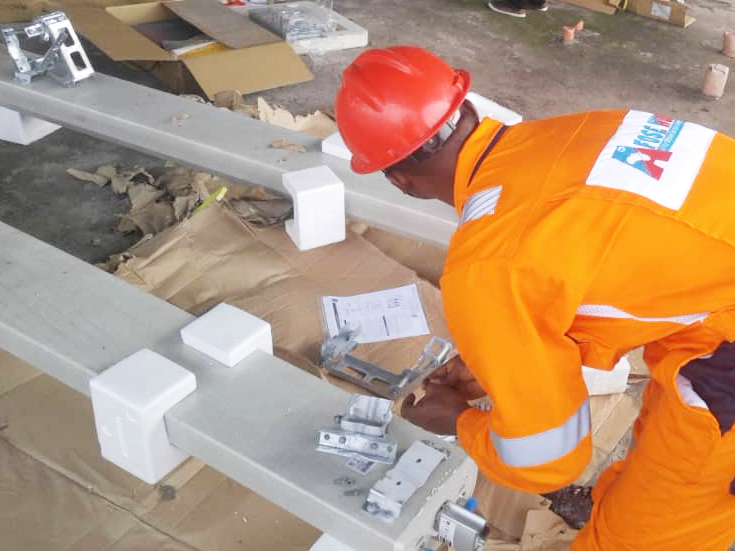 Yes we can help you. Please kindly fill this form to contact us