Afose works completes with excellence, the construction of a 9KW power plant for final Clients Perenco Cameroun.
The project situated at height, 3100 meters on the Cameroun mountain was realised within 19 days.
The job included the design and structural analyses of the solar power plant, the supply and transportation of over 38 tons of materials from the Wouri base in Douala to the Mount Cameroon National Park, the supply of structural members for the support of solar modules, the installation of 45 solar modules, construction solar modules support structure, the installation of converters, rectifiers solar panel charging controllers and the wiring, grounding and earthing of the entire system.
The power plant produces both direct current and alternating current of 12 volts, 48 volts, 110 volts and 220 volts, the solar plant will power microwave antennas and other Equipment installed on a fifteen meters tower on the mountain.
The project for the construction of the tower was managed by Technopol Sarl and contract awarded to Afose Works Plc by Newtelnet. Afose works Plc worked with employees of canopy sarl for the construction of the power plant.
According to Patrick Descamps, the Managing Director and founder of Technopole Sarl, Afose Works plc has exhibited exemplary performance in the realisation of the project, he said the performance of the AFOSE WORKS team assign for the project is second to none. He thanks the management of AFOSE WORKS Plc for a job well done a promised to recommend Afose Works to other clients whenever the need shall arise.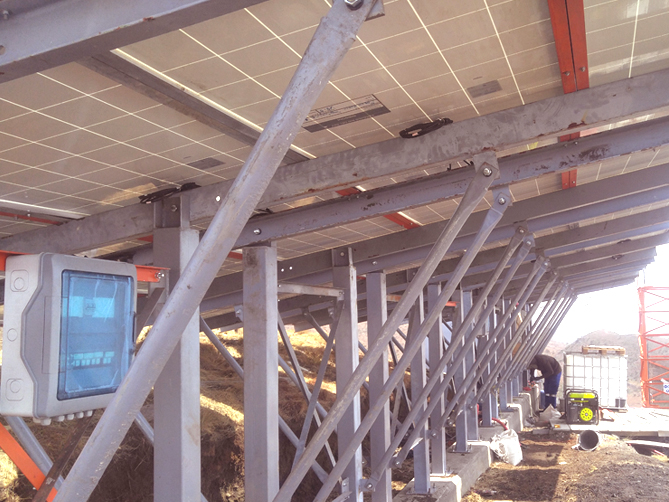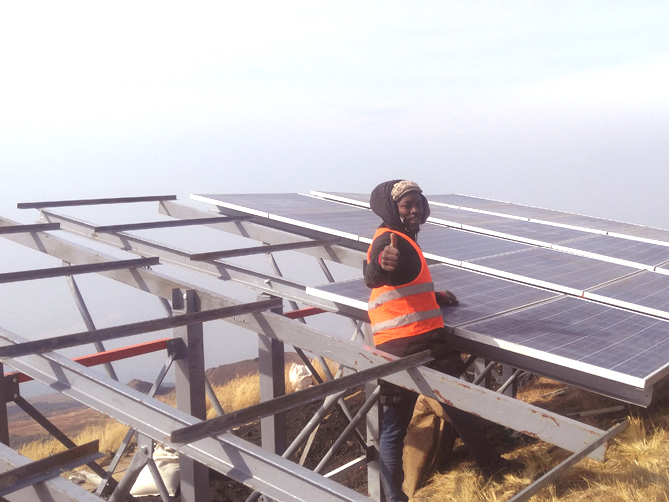 Yes we can help you. Please kindly fill this form to contact us